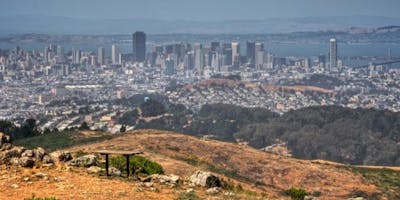 Take A Hike: San Bruno Mountain Weekday!
Join us for our first weekday event of our 2019 Take A Hike season!
We will begin at 9 AM at the Main Parking Lot at San Bruno Mountain.
We will offer two hikes:
2.5 mile roundtrip hike along the Saddle and Old Guadalupe Canyon Trails (Moderately easy)
3.5 mile roundtrip hike along the Summit and Dairy Ravine Trails. (Moderately strenuous)
You must reserve a ticket here to attend the hike as we have limited staff and space to host this event. 
Thank you,
San Mateo County Parks Staff