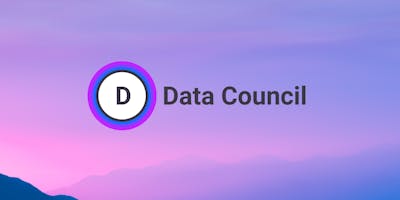 Data Council - San Francisco - $150 OFF TICKETS - DISCOUNT CODE ONLY
Get your $150 Discount Code today for Data Council San Francisco 2019 by registering below.
Data Council San Francisco is where data's most influential makers, doers, and thinkers gather to shape the future of data innovation at every layer of the stack. If you're a technical professional who wants to learn about new tools, architectures and best practices for building data systems, you want to be here. This year Data Council San Francisco 2019 will feature:




2 days & 50+ insightful talks by leading data scientists and engineers from top companies like Facebook, Salesforce, IBM, Netflix, Google, Lyft, Stitch Fix, Datadog, Mode Analytics, RISE Lab, Stanford University and many more.







6 unique tracks: Data Platforms & Pipelines, Databases & Tools, Data Analytics, Machine & Deep Learning, and our all-new tracks: Hero Engineering and Building Data Products.






All-new content including a brand new panel of top technical product managers in the data space.







Extensive networking opportunities at the conference, or connect with speakers & attendees at our Wednesday night after-party between conference days.






Small group Speaker Office Hours following each talk with an opportunity to dive deeper into the subject matter 1:1 with the speaker.






Attendees that are highly-technical data scientists, engineers, analysts & technical founders from top tech, media, and finance companies around the Bay Area.






Connect with our great partner companies at Partner Spotlight to discover their available data jobs and latest product developments.









PLEASE NOTE: THIS REGISTRATION IS NOT THE SAME AS BUYING A TICKET - THIS REGISTRATION WILL ONLY UNLOCK A DISCOUNT CODE FOR YOU TO PURCHASE A TICKET AT https://www.datacouncil.ai/san-francisco