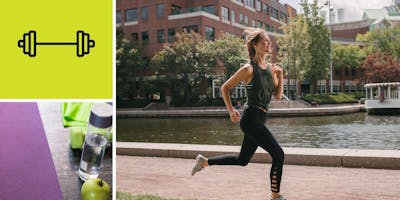 Fit + Fabulous Fitness Series at CambridgeSide featuring Orangetheory
Fit + Fabulous Fitness Series at CambridgeSide featuring Orangetheory


Wednesday, April 17, 2019
Registration starts at 5:30pm
One hour class starts promptly at 6pm
Located on Level 3 near GNC




This week's Fit + Fabulous Fitness Series features  Orangetheory

! Join us for a 

full body workout, focused on training endurance, strength, and power.

 "BYOM" (Bring Your Own Mat). The class is free but don't forgot to register.






Fit + Fabulous Series will be held on Wednesday nights through April. All classes held indoors on Level 3 from 6pm to 7pm. Don't miss this opportunity to select from a wide array of classes from experts in Barre, Zumba, Dance, boot camps and more! Visit
CambridgeSide.com
for class schedule.