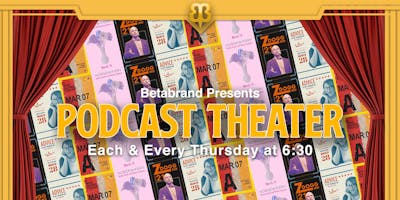 Betabrand Podcast Theater: Advice to My Younger Me
Betabrand Podcast Theater Presents Advice to My Younger Me!
Every Thursday night, we turn our legendary retail store on Valencia Street into a Live Podcast Theater. Join us to experience your favorite podcast In Real Life! 
**Tickets required for entry. Must be 18 or older.
About the Show
Theme:  Friendships at Work and at Play: The Health Factor More Important Than Treadmills and Kale
Guest: Shasta Nelson, leading expert, keynote speaker and author on friendships
Storytellers
Sara Holtz is the host of the Advice to My Younger Me podcast. Sara comes to this podcast after a very accomplished career, as a nationally recognized executive coach, senior executive at Fortune 500 companies and business lawyer.
About the Podcast
The Advice to My Younger Me podcast provides career advice to women from successful women who have "been there, learned this". Host Sara Holtz and her expert guests serve as virtual mentors to women on how to craft successful, satisfying careers.