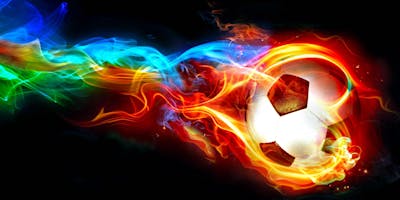 Panther Pickup - Winter Edition
The LNHS Boys Soccer Boosters will be leading a Panther Pickup - Winter Edition at Lifetime Fitness in Lakeville each Wednesdays from 3:00PM to 4:30PM, beginning on February 13 and running through March 20th.  
The purpose of the training is to give players in the North high school boys player pool who will be in 9th-12th grade for the 2019/2020 school year (current 8th-11th graders) an opportunity to play together and form the basis of teamwork and familiarity that they will need for the upcoming season.  Format will consist of a brief warmup and technical session (no more than 30 minutes) followed by an hour of open play and small sided games / scrimmages.  

There is no cost to register but a fee of $10 per player per session will be collected prior to each session, payable either in cash or check to LNHS Boys Soccer Booster.  I ask that you please register on the Eventbrite site so we have an accurate estimate of numbers to facilitate planning.  Players will be asked to bring the liability waiver from Lifetime Fitness which will be attached as a PDF to the announcement email.  Parents must sign for all students under 18 years of age prior to their particiaption in the sessions.
***Please note:  This is NOT an official LNHS sponsored event.  It is entirely optional and is being organized independently of the school.***