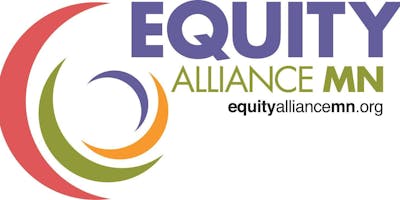 Culturally Responsive Board Leadership 202
Equity Alliance MN is proud to offer three workshops on culturally responsive leadership for school board members.  Each workshop focuses on ways to build internal capacity for culturally responsive leadership and collective capacity for school board governance using an equity lens.
This second workshop, Culturally Responsive Board Leadership 202 centers on essential questions such as, 
How has the historical, societal, and political context caused structural inequities in our system? 
How are students experiencing school?
Equity Alliance MN uses a developmental approach to learning and understanding equity. Each session builds on the previous one and helps attendees in applying an equity lens to school goverance. 
A light supper will be provided.  
For more information, please contact Paula O'Loughlin at 651-379-2628 or paula.oloughlin@equityalliancemn.org