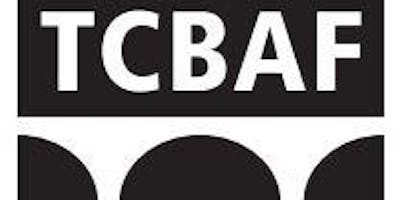 March TC Business Architecture Forum Community Meeting
Join us for our March meeting--you don't want to miss this great informational and hands-on learning experience!


How to Successfully Implement Your Vision: 
Real-World Techniques to Move From Strategy to Execution 



By 

Meredith Fox

, CEO, Portage Partners Consulting






In this hour-long workshop with Meredith Fox, founder and CEO of local strategy firm, 

Portage Partners Consulting, get tips, techniques and tools you can use to turn your organizations' big ideas into reality. The approach we'll discuss is grounded in the best of Balanced Scorecard, process improvement, change management, portfolio management and project management methodology, but translated into real-world actions YOU can take today to actually implement your organizations' vision. No more plans on a shelf here! 

Organizational Transformation Consultant & Leadership Coach


M.P.P., PMP, CPCC, ACC




Meredith is the founder and lead consultant for Portage Partners Consulting, LLC based in Minneapolis, Minnesota. Her passion is to support and empower people and organizations that are making the world a better place. She has a degree in political science and women's studies from The American University in Washington D.C. and a Master of Public Policy degree from the Humphrey Institute at the University of Minnesota where she focused on public finance and administration. She's held leadership positions in Minnesota state government, the University of Minnesota and Minneapolis Public Schools, always seeking ways to improve the functioning and culture of large civic-sector organizations. She is a lifelong learner with professional skills in strategic planning, design thinking, process improvement, community engagement, organizational change management, group facilitation, organizational design, project management and executive decision-making, but her real talent is around making things happen for people and organizations. She is a Project Management Professional (PMP) through the Project Management Institute, Certified Professional Co-Active Coach (CPCC) through the Coaches Training Institute, Associate Certified Coach (ACC) through the International Coach Federation and is certified in IDEO design thinking, the Balanced Scorecard, ADKAR organizational change management, Hogan Leadership Assessment and LEAN/Six Sigma for the public sector.