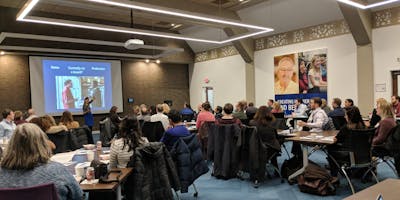 Beginner Board Boot Camp: Community Leadership through Board Service
THIS IS A TWO PART TRAINING, PLEASE REGISTER FOR BOTH DATES
Participate on a board with more confidence and knowledge about your role after attending Greater Twin Cities United Way (GTCUW) Board Boot Camp this March! This training is designed for community leaders that are interested in board service or already on a board, but have not received formal board governance training. These training sessions will be led by Jennifer Kramm of Propel Nonprofits.

Note that this is a two-part training. Please plan to attend both sessions to keep the previous content fresh and continue to build relationships with your colleagues.


Beginner Board Boot Camp: Part 1
Thursday, March 14 | 5:00-7:30pm | Greater Twin Cities United Way



Nonprofit fundamentals




Motivations for board service




Fiduciary duties of board members



(Take home the comprehensive Board Boot Camp Participant Guide and Fiduciary Duties of Directors of Charitable Organizations)

Beginner Board Boot Camp: Part 2
Tuesday, March 19 | 5:00-7:30pm | Greater Twin Cities United Way
(Bring back your Participant Guide from the last session)



Learn typical board responsibilities




Identify the nuances of board authority and relationships




Discuss how you would respond to specific board scenarios



Dinner will be provided. Please list any food allergies or dietary restrictions when prompted during registration.