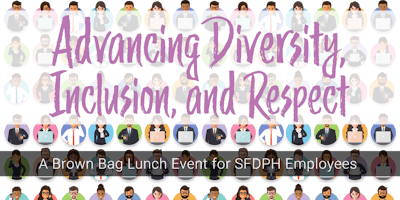 Advancing Diversity, Inclusion & Respect - An HR Brown Bag Lunch @ ZSFG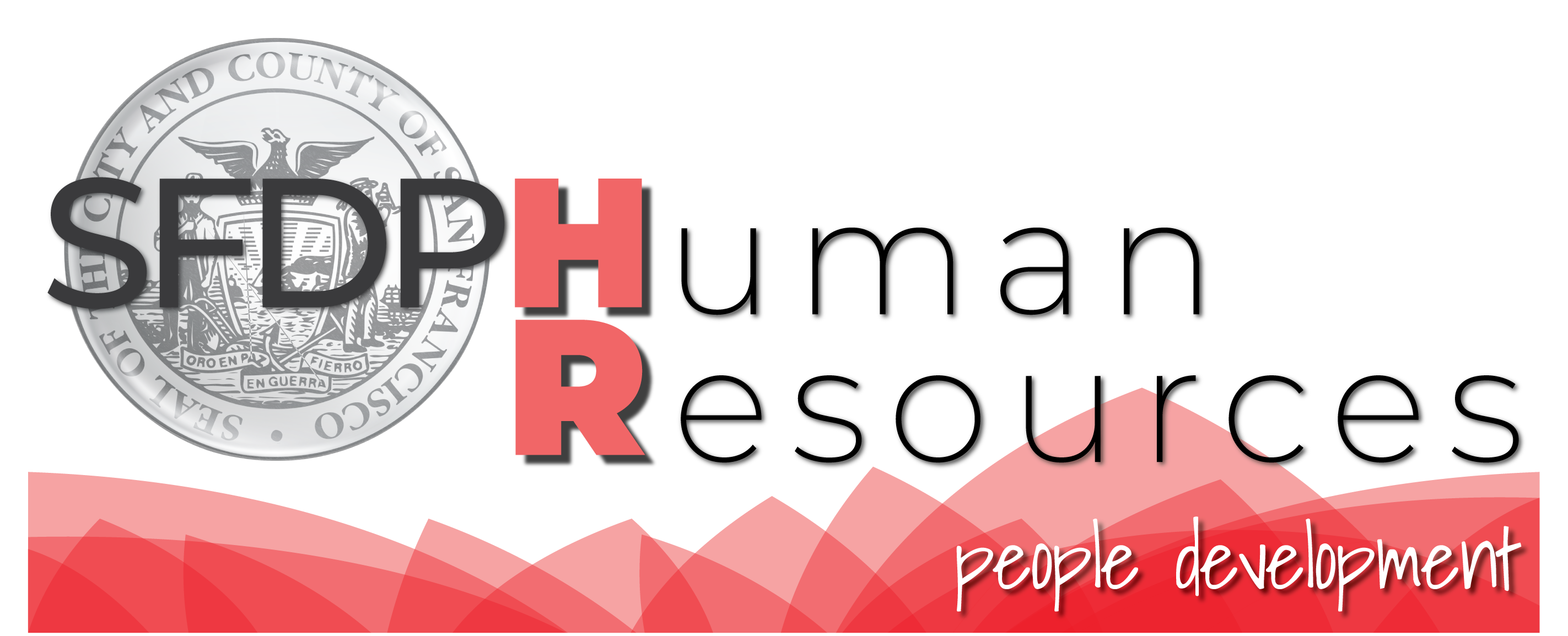 Join an interactive session to learn how to advance diversity, inclusion, and respect at DPH. You'll learn tangible ways to develop a work environment where everyone feels welcome and valued.
Bring your lunch, and your questions for our Diversity & Inclusion experts!
Note: For SFDPH managers & supervisors only
Other available dates & times:
3/7/19 - LHH - Room B102- Noon to 1pm
---
About the HR Brown Bag Lunch Series
In support of its goal to provide DPH staff with helpful tips and information about important HR topics, DPH HR is pleased to offer the new "Brown Bag Lunch Series" in 2019. These 1-hr events will be held several times each month at various locations across DPH, and will cover essential topics, such as:


Politics in the Workplace


Employee Corrective Measures and Discipline


Workplace Bullying


FMLA Leaves


Parental Leaves


The Reasonable Accommodation Process


Hiring & Onboarding


HRIMS, Form III, and Request to Hire


Career Advancement


Diversity & Inclusion


Performance Appraisals


AND MORE!


To RSVP, and to view upcoming HR events, go to dphHR.eventbrite.com.