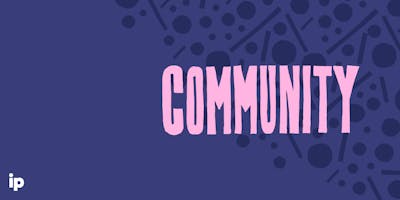 Inneract Project Back-to-Design Night
Join designers, educators, students and their families for an open conversation about the power of design and what it can do for the lives of young people and their communities. This will be a chance to meet designers, learn about their work, their diverse careers, and unique experiences.
Creative fields are projected to be one of the most promising and lucrative new professions. However, design is not included in traditional school curriculums and many students are never introduced to design as a potential career path or important skill that impacts the communities around them.


What we'll cover
What is design? What do designers do? Why is design one of the most important skills for young people to master today? How can design education inspire young people to create a better life for themselves and their communities? Why is it important for communities to understand design?
This event will kick off with two inspirational talks from Christian Benjamin and Maya Patterson on their career journeys. This will be followed by a Q&A panel and presentation of Inneract Project's 2019 program for incoming students and their families.
Schedule
6:00 - 6:30 Check in, enjoy dinner, get settled
6:30 - 6:40 Inneract Project welcome
6:40 - 7:15 Design talks
7:15 - 7:45 Q&A Panel discussion 
7:45 - 8:00 Thanks and Wrap up
Speakers and panelists
Christian Benjamin, Founder of Story MKTG, an agency that helps brands and non-profits create content that engages with the multiethnic and diverse audiences within the social media world.
Maya Patterson, Maya Gold Patterson is a self-taught Product Designer at Facebook. Maya began her career in design after studying Psychology at WashU in St. Louis. She's designed augmented reality experiences for brands like Sephora and lead the design of Music on Facebook Stories. Her mission is to expose young underrepresented people to the world of Design, so they can build the next wave of products. Outside of design, Maya writes articles, obsesses over Beyoncé, and is teaching herself how to DJ.
The panel will be moderated by April Black, Inneract Project parent
More speakers to be announced! 
About Inneract Project
For 15 years, Inneract Project has provided free design education to minority youth in underserved communities. We give our students pathways to higher education and opportunities to explore careers in design and technology.