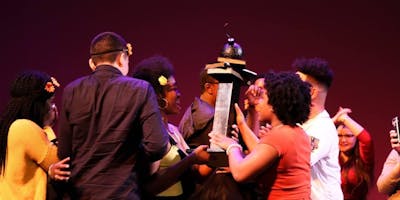 LOUDER... a Mass LEAP community forum.
In November 2018, Mass LEAP announced a year- long hiatus of Louder Than A Bomb Massachusetts, our flagship youth poetry slam festival. The festival will be undergoing some important changes in the coming years.
Join Mass LEAP for a discussion about the Louder Than A Bomb Youth Poetry Slam Festival. Bring your ideas, your experiences, your suggestions and questions as we embark on a journey to reimagine the festival for Spring 2020.
Past coaches, mentors, youth leaders are welcome. Refreshments will be served. 
Free for members of the community who reserve a space.