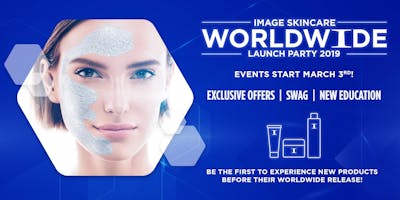 IMAGE SKINCARE WORLDWIDE LAUNCH PARTY 2019 - Wakefield, MA
Join us for our 2019 Worldwide Brunch and Learn event with the most innovative skin care brand in the industry.
You don't want to miss out on the celebration of 2018 successes, the reveal of what we have in store for 2019 as well as networking with other professionals in your area. 
All attendees have exclusive first access to all of what IMAGE Skincare has to offer our professionals in 2019 before anyone else.  Our IMAGE Skincare Business Development Manager is there to ensure you learn all about our new releases, gain access to exclusive event-only discounts and packages on both new and existing products. 
Cocktails, prizes, swag bags and the exclusive offers are for 1 night only.
Make sure to register while seats are available, once they are sold out you will be sorry you missed the chance to attend the most exciting professional esthetics event worldwide
Curious about bringing IMAGE Skincare into your business?
Please come and see what IMAGE Skincare is all about and learn what we can do for your business and your clients.  We suggest you set up your professional Image Skincare account prior to attending so you can access the special Worldwide Launch Party website to place your orders.  It is a simple process and there is no initial obligation to set up your account. Please go to www.imageskincare.com, select the professional tab and follow the prompts to open a new account.
*Licensed esthetics or medical professionals and media only. All others should contact host for additional information on how to register for event.