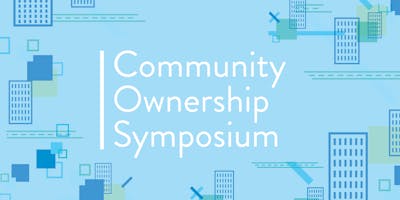 Community Ownership & Wealth Building Symposium
We know that residents have not always benefited from increased neighborhood investment or development. Especially recently, rising costs have left many of the most vulnerable in our communities at risk of being displaced and cut off from sharing in new growth, further exacerbating income and wealth inequality. Now, more than ever, we believe it is critical to implement strategies rooted in principles of "community ownership" to stabilize neighborhoods, reduce displacement and ensure residents at a range of socioeconomic levels benefit from new investment.
Join us on Tuesday, March 19th for a morning of activating tools and strategies that will catalyze generative economies and economic opportunity. We will explore this topic through expert speakers, research presentations, and community case studies.
---
FEATURED SPEAKERS:
Steve Dubb, Senior Editor, The Nonprofit Quarterly
David Greenberg, Director of Research and Evaluation, LISC
Me'Lea Connelly, Director of Development, Village Financial
Enrique Garcia, Owner, La Loma
Roberto de la Riva Rojas, Co-Director, Inquilinxs Unidxs Por Justicia (United Renters for Justice)                              

---
ADDITIONAL DETAILS:
Wilder Foundation
451 Lexington Pkwy N
St. Paul, MN 55104

Tuesday, March 19, 2019
8:30 – 9:00 AM Registration, breakfast & networking
9:00 AM – 12:00 PM Program
There is a parking ramp adjacent to the building. Wilder is also accessible via public transit. Check metrotransit.org for routes and schedules.
Registration closes on March 12.  Limited seats available. 

---
This symposium is presented by Twin Cities LISC and part of LISC's 40th Anniversary event series