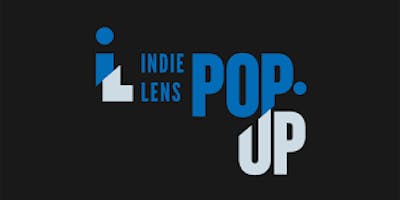 Community Cinema | THE PROVIDERS | Monday, March 18 | Noon
COMMUNITY CINEMA
CFI EDUCATION
The Providers
Directed by: Laura Green & Anna Moot Levin 
Click photo to view trailer
Monday March 18
12:00pm - 2:00 pm
Smith Rafael Film Center, 1118 Fourth St, San Rafael   
Set against the backdrop of the physician shortage and opioid epidemic in rural America, The Providers follows three "country doctors" in northern New Mexico at clinics that offer care to all who walk through the doors, regardless of ability to pay. With personal struggles that at times reflect those of their patients, the journeys of the providers unfold as they work to reach Americans who would otherwise be left without healthcare.
Discussion and Q&A following screening with: 
Matt Willis, MD, MPH, –  Marin County Public Health Officer
Steven Siegel  – Chief Executive Officer at Coastal Health Alliance
Gabriel Klapman, MD – Coastal Health Alliance
Invited guest: Dr. Heather Carlberg – Psychiatrist

****Additional funding for this program was provided by ITVS and the Independent Lens Pop-Up Innovation Fund****
Free ticket reservations to this screening are available 
ONLY through this EVENTBRITE invitation
FIRST COME - FIRST SERVED
SEATING IS NOT GUARANTEED
If after reserving tickets you find that you or your group cannot attend, please cancel your reservation. 
 ******************** 
About Indie Lens Pop-Up  Indie Lens Pop-Up is a neighborhood series that brings people together for film screenings and community-driven conversations. Featuring documentaries seen on PBS's Independent Lens, Indie Lens Pop-Up draws local residents, leaders, and organizations together to discuss what matters most, from newsworthy topics, to family and relationships. Make friends, share stories, and join the conversation. Can't attend in person? Find Independent Lens on Facebook for information on our online Pop-Up events. 
About ITVS  Independent Television Service, Inc. (ITVS), is a global public media organization that funds and presents independent documentary films, co-produces the Emmy Award-winning PBS series Independent Lens, and delivers innovative engagement events on the ground and online. Mandated by Congress in 1988 and funded by the Corporation for Public Broadcasting, ITVS has brought thousands of independently produced programs to American audiences. For more visit itvs.org.
**********************  

                 For information about CFI Education visit www.cfieducation.cafilm.org