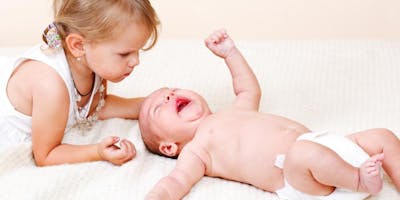 Second Time Moms Group: Westwood
Second Time Moms' Group 
Welcoming another child to the family can be an amazing experience that can come with some new challenges. Enjoy some alone time with your new addition while discussing topics like sibling relationships, balancing two or more children, Sleep, feeding, Behavior, and more. Gain new friendships and support while adjusting to your new role.
-When: Five Mondays 3/18-4/22 skip 4/15
-Time: 2:45m-4:00pm 
-Where: Little Buttercups
-Fee: $135
Led By Melanie Venuti. 

Melanie Venuti has been working in the maternal and child health field for almost 10 years. She started her career working in pediatric nutrition where she developed a passion for breastfeeding support and parental education. Upon sitting for the IBCLC exam, Melanie focused her career on breastfeeding consultations, prenatal breastfeeding education, and family support. Since then, Melanie has been growing her private practice, and has helped multiple breastfeeding women. Melanie has worked with many women with a wide variety of breastfeeding related concerns including low milk supply, latch issues, breastfeeding after breast surgery, oral anomalies such as tongue ties, premature babies transitioning back to the breast and much more! MV Breastfeeding Support offers private in home lactation services, telephone and email consultations, online education, prenatal breastfeeding groups, new moms groups and support groups