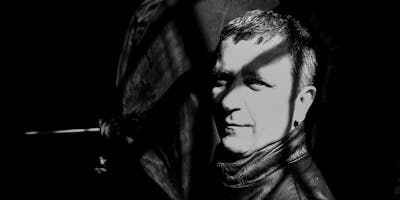 Pita and Kate Village (solo sets)
Non-Event presents
PITA (first Boston show since 2007!)
KATE VILLAGE (rare solo show)
PITA is Peter Rehberg, an Austrian electronic musician and label head, In addition to his solo work, he is best-known for longterm collaborations with Stephen O'Malley as KTL and with Jim O'Rourke and Christian Fennesz as Fenn O'Berg. He runs the groundbreaking label, Editions Mego, which has released albums by artists such as Hecker, Klara Lewis, Fennesz, Mark Fell, and Kevin Drumm.
KATE VILLAGE, described as a surfer shooting the curl in a wave of feedback, fights her Guild T-50 guitar in the endless battle between human and electronics. She has ridden the texture/noise continuum for the past 25+ years in rock bands and improv/noise configurations. Best known for elephantine guitar work alongside her husband Wayne Rogers in Magic Hour, Vermonster, Major Stars, and Heathen Shame; she's also performed with other bunches of males including Stefan Jaworzyn, Luxiourus Bags, Alan Licht, Michio Kurihara, Thurston Moore, Bill Nace, Greg Kelley, Chris Corsano, Rinji Fukuoka, and Paul Flaherty but, sadly, not all at the same time
Yes, this show is in the John Hancock Tower, use the St. James entrance (across from Trinity Church). Bring a photo ID for security.