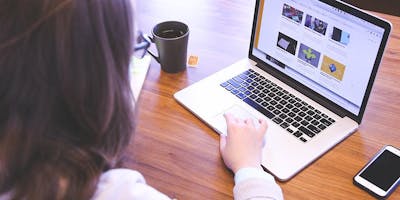 CWE Central MA - Business Planning: Getting Started
Do you have an idea for a business that you want to launch or explore more deeply? Have you always dreamed of becoming an entrepreneur, but were never sure just where to start?
This course will help you to take the necessary steps to becoming an independent business owner, while gaining confidence in yourself and your knowledge of small business management.
In this ten-session business planning course, you will:



Explore and assess the financial and market viability of your business concept




Learn how to market yourself and your business to target customers




Explore options for funding the start-up and ongoing costs of operating your business




Actively participate in class time and in one-on-one consulting sessions




Build a network of fellow entrepreneurs that can support you in launching and growing your new enterprise




At the end of this program, you will leave with a completed business plan to guide you in the launch and growth of your new company.



This course does not require any previous experience or education in business management. However, access to a computer and knowledge of MS Word and Excel is strongly recommended.

New this year:  Thanks to additional funds from the Massachusetts Growth Capital Corporation, we are able to offer six weeks of free, one-on-one mentoring to graduates of this program.  Graduates will connect with a mentor who has expertise in a critical area (i.e. business financials) and will schedule time to meet with them at no cost.  

Fee: $450. Partial scholarships available to those that qualify. Must register to attend.

Payment Policy: Payment is required prior to the first class or you must have an approved payment plan in place.
Refund Policy: A 100% refund will be issued if a class or program is cancelled by CWE. A 100% refund will be given if CWE is notified 24 hours prior to a one-day session. For sessions longer than one day, a 75% refund will be given if CWE is notified 24 hours prior to the second session. No refunds will be given after the second session.