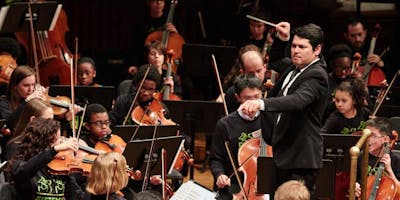 Longy's 2019 Celebration
Contact the office of Institutional Advancement at 617.831.1771 to reserve your tickets without Eventbrite fees.

Join us for Longy's Annual Gala Celebration on Monday, March 18, 2019!  Celebrate Longy's Sistema Side-by-Side Program with a concert in Sanders Theatre followed by a dinner in Annenberg Hall.  
About Longy's Sistema Side-by-Side Program:
Longy's Sistema Side-by-Side Program places the mentoring of young musicians at its core. Throughout the year, Longy Conservatory students coach and train children from El Sistema-inspired programs across Massachusetts, and intensive weekend rehearsals give them the opportunity to deepen their musical skills, meet new faces and make new friends. Students from Dorchester meet students from Pittsfield, and students from Somerville interact with students from Hyde Park. In the process of rehearsing together, they learn that hard work and dedication can open doors to new opportunities. 
Find event details, including directions, parking, and more, here.