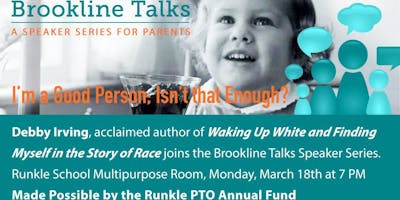 Brookline Talks Presents: Debby Irving, Waking Up White
I'm a Good Person! Isn't That Enough?
Using historical and media images, Debby examines how she used her white-skewed belief system to interpret the world around her. Socialized on a narrow worldview, Debby explores how she spent decades silently reaffirming harmful, archaic racial patterns instead of questioning the socialization that promoted racial disparities and tensions she could see and feel.