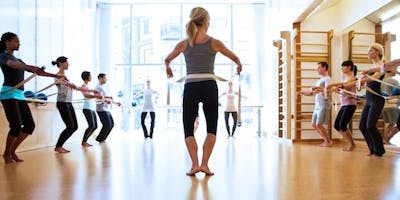 Barre3 is coming to Lululemon Burlingame!
Barre3 is functional training with a twist. Rooted in three fitness disciplines—ballet barre, pilates and yoga—barre3 workouts will have you feeling strong and balanced inside and out. They're known for building lean muscles, a strong core, and long-term postural benefits.
It's a COMPLIMENTARY hour long in-store class with time to shop before we open our doors.
Bring yourself, water, towel, a smile, and positive vibes.
If it is your first time taking Barre3, please show up early to sign a waiver!