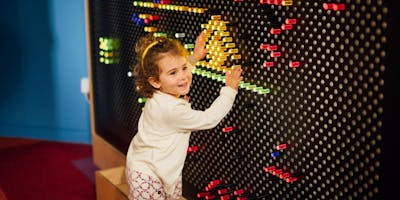 Family ArtBash at the Contemporary Jewish Museum 2019
Regístrese por teléfono si necesita asistencia en español o chino. Llame al 415-920-5040. Para obtener más información, visite nuestro sitio web en www.supportforfamilies.org. 

如果您需要西班牙语或中文的帮助,请通过电话注册。请致电415-920-5040。有关更多信息,请访问我们的网站www.supportforfamilies.org。
Join The CJM as they celebrate books and reading at their annual family day!
Create pop-up books, enjoy storytimes, take in a marionette show, visit the SFPL Bookmobile, view student-made books, get grooving in a movement workshop, and so much more!
Storytimes and musical performance will be ASL interpreted.
LOCATION AND PARKINGThe CJM is located in San Francisco at 736 Mission Street between Third and Fourth streets. Public parking is available directly below The Museum in the Jessie Square Garage at 223 Stevenson
Street.
Accessible by BART and Muni.