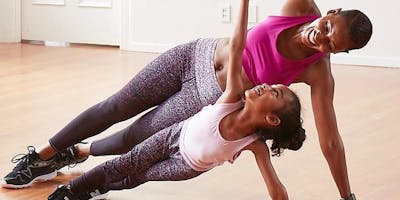 Family Yoga at ATHLETA!
Join Christyn Schroeder, founder of KidPowerment Yoga and teacher of all ages, for a joyful intergenerational class to celebrate the coming of spring.  Using music, storytelling, and more, we will explore traditional yoga asana (poses), breath work, and relaxation. Kids and parents alike will love going on our yoga adventure, as well as the sweet time of calm, reflection and rest. Join us a we laugh, stretch, move and groove our way to a happier, healthier family.  No experience necessary, and all family members ages 4-104 are welcome!
Please bring a yoga mat and space for this class is limited - If you cannot make the class and have reserved a ticket, please remit your ticket or email us below so someone else can join, this class has a high demand and not enough spots!
If you do not own a mat, you may use one of ours, we ask that you please clean it after you use it! Cleaning products will be provided :)
Please email Samantha_brady@stores.gap.com and guinnevere_palmer@stores.gap.com with any questions or concerns.