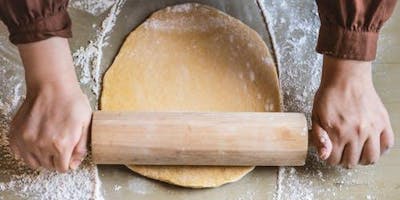 Challah & Hamantaschen
Come to Temple Aliyah for the second session of a special learn-to-bake event titled "Challah & Hamantaschen: 2 Sessions to Explore Judaism Through Food" with baking expert Sara Shapiro.  Hamantaschen, Sunday, 3/17, 3:30-5:30 pm, with learning session about Purim with Alisa Levine. Participants will go home with the delicious goodies they create and the skills and knowledge to keep baking.
Open to all. Cost: $10 
Should you prefer to purchase your tickets by phone, feel free to contact our office at (781) 444-8522.