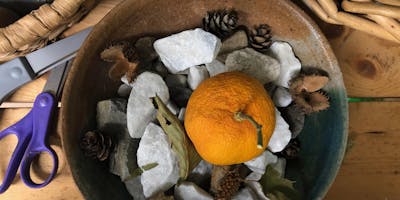 Panel Discussion: What is the Value of Design in Learning?
What is the Value of Design in Learning?
A Curated Conversation 
Sunday, March 17, 2019
Lesley Art + Design

University Hall, Lower Level, Screening Room

1815 Massachusetts Ave, Cambridge, MA
9:30am-12:30pm
Free with Eventbrite Registration
Among Reggio pedagogy's most original features is an acceptance of aesthetics as one of the important dimensions in the life of our species and, therefore, also in education and in learning. While in Reggio schools the role of an aesthetic dimension can be felt immediately, the opposite is usually true and the world of education generally keeps a distance from the subject.                       
—Vea Vecchi, Art and Creativity in Reggio Emilia, 2010

---
A living room like setting will be situated within an art and design school to examine why an understanding of design aesthetic matters in education. Through a close look at documentation, publication, exhibitions and environments, we will reveal how a design consciousness is an essential value of a critical pedagogy that fosters teachers' and students' awareness, understanding, and use of the structures of the visual world. We will look at early Reggio Emilia exhibits and histories of the Diana School along with US examples of intentional design in documentation and environments. The goal is to learn from Italy's design aesthetics to address the importance of their understanding and use in teacher and student education in the North American context.
Facilitation by: 
Lella Gandini, U.S. Liaison for the Dissemination of the Reggio Emilia Approach, Julie Bernson, Deputy Director for Learning and Engagement, deCordova Sculpture Park and Museum, Kristina Lamour Sansone, Associate Dean of Academic Affairs and Professor of Design, Lesley Art + Design
With visual provocations constructed by:
Kristin Brizzolara, Design and education consultant, "Organizing Spaces with Attention to the Aesthetic Dimension"
Scott Bultman of Froebel USA: Selections from the "Garden of Children"
Giovonne Calenda, Atelierista, Lincoln School, Providence exploring Albers pedagogy with young children
Everett Epstein, High School English Teacher and MFA Graphic Design Candidate at RISD
Laura Friedman, of Creativity in Learning
Karen Hewitt, Learning Materials Workshop
Amy Brook Snider (1940-2018) presented by Kristina Lamour Sansone on the "The Aesthetic Dimension of the Teaching and Learning Environment"

---
The discussion is for anyone interested in the relationship between design and progressive educational practices. This is a follow up event to The Wonder of Learning Exhibition in Boston and The Power of Relationships