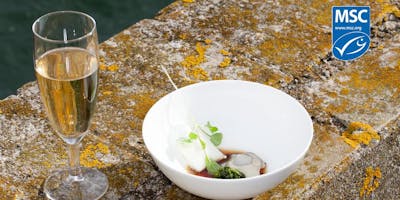 MSC Networking Reception at Seafood Expo North America 2019
The Marine Stewardship Council is pleased to invite you to a reception on Sunday, March 17, from from 4-5pm in Conference Room 205A, Boston Convention Center. Join us to network with other seafood industry professionals, meet out team members, and speak with special guests from the Aquaculture Stewardship Council (ASC).
Complimentary drinks and hors d'oeuvres will be served.
We look forward to seeing you there,
Brian Perkins
MSC Regional Director Americas
Be sure to visit the MSC at Seafood Expo North America Booth #2365! And don't miss the MSC conference session "What Consumers Want" on Monday, March 18.
-----------------
About Seafood Expo North America:
Thousands of buyers and suppliers from around the world attend the annual, three-day exposition to meet, network, and do business. Attending buyers represent importers, exporters, wholesalers, restaurants, supermarkets, hotels, and other retail and foodservice companies.