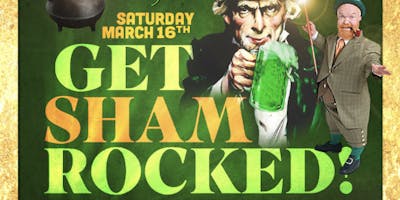 Get Shamrocked @ The Greatest Bar

Saturday - March 16, 2019
Boston VIP List & The Greatest Bar Presents...

11th Annual Get Shamrocked Party
***THE PARTY STARTS AT 4PM***
Experience the luck of the Irish at The Greatest Bar on Saturday, March 16th for our 11th annual St. Patty's Day Bash! Featuring the hottest tunes by DJ's of Boston, this day is sure to get WILD! #GetShamrocked
We're giving away beads, masks, and hats.
So get ready to get lucky this St. Patty's Day
at the city's hottest Saturday night destination
with 4 floors and 3 bars.
DJs of Boston will be dropping the city's hottest beats!
House, Top 40, & EDM
For VIP Tables, Parties, Bachelorette Parties, Birthdays, or to Get Listed contact us at:
Text or Call: Ava 617.755.9577
AvaVIPList@gmail.com
www.BostonVIPList.com
Follow us on Twitter: @BostonVIPList
On Instagram: @BostonVIPList
Like us on FaceBook: FaceBook.com/BostonVIPList

THE GREATEST BAR | 262 FRIEND ST | BOSTON