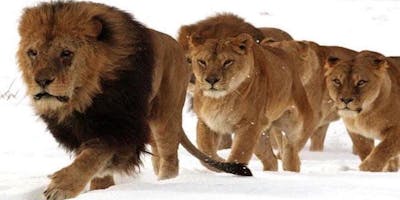 "The Three Instincts" Enneagram Workshop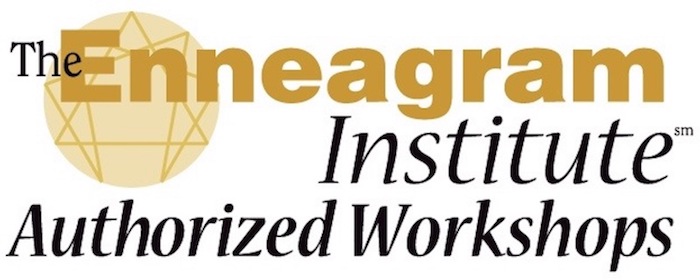 "The Three Instincts (Subtypes) Workshop"  is one of four Enneagram Institute Authorized Workshops taught by Riso-Hudson Certified and Authorized Teachers. The four workshops create a standardized curriculum so that those attending anywhere—in Sydney, London, San Francisco or Hong Kong, for example—will get the same content, exercises, and orientation.
Using the Enneagram to Create Balance in your Life and Harmony in your Relationships
Our instinctual nature, while extremely powerful in our decision-making processes, lifestyle choices, and orientation to day-to-day reality, is often given little emphasis in many spiritual paths, and the Instincts are often treated as an inherent problem—a distortion to be eliminated. This is understandable since this part of our nature is usually little interested in our spiritual or psychological development. Yet, without a clear and viable relationship with this aspect of our souls, it is extremely difficult to maintain an integrated approach to our path.
The Enneagram deals very directly with this aspect of the Self through teachings about the Three Instincts—Self-Preservation, Sexual (Attraction), and Social (Adaptation). Seminal ideas about the three Instincts go back at least as far as Gurdjieff's teachings about the Centers and have equivalents in other spiritual traditions. In recent years, many Enneagram students have discovered the explanatory power of seeing how their instinctual bias operates in combination with their dominant Enneagram type. Learning how their type plays itself out through one of these Instincts can be as exciting as when we first learn about the Enneagram.
In this Workshop, we will first clarify and deepen our understanding of the Instincts, seeing them at work in our personal experience. We will also examine how our particular instinctual "stack"—the way we prioritize our basic human needs and values—is the pattern that most keeps us locked in the repetitive habits of our personality. (One of the quickest ways to unlock the Passion and Fixation of our type is to understand and work on the imbalance in our Instincts.) Recognizing the way we give energy to certain needs while neglecting others brings balance and helps us integrate the deeper experiences of Essence and Being that we may have had. Without such Inner Work, even profound experiences of Spirit and Oneness cannot affect our lives the way they could.
The Workshop will employ experiential dyads and triads, meditation, movement work, and music to help participants recognize the ways that these patterns express themselves in their lives. We will also explore concrete ways in which to bring greater balance in our approach to our instinctual life. Our approach is relaxed and conversational, with an emphasis on the development of our capacity to remain in Presence. ~from the Enneagram Institute
About Jenny Campbell
As a Riso-Hudson Certified and Authorized Teacher, I am delighted to be able to offer the same teachings and practices that sparked my own spiritual awakening in 2008, when I attended my first Enneagram Training with Don Riso and Russ Hudson. All of these workshops are exquisitely designed to take you on a journey that will radically change how you see yourself and others, awakening you to a more expansive and connected sense of yourself and your world. Click here to learn more about Jenny and her Enneagram work.
FAQs
What is the weekend schedule?


Friday 7:00pm - 9:30pm


Saturday 9:00am - 6:00pm


Sunday 9:00am - 5:00pm


How can I contact the organizer with any questions?
Please contact Jenny Campbell at 774-217-4195 or email enneawake@gmail.com.
Do I need to have Enneagram experience, or know my Enneagram type, to attend and benefit from this Workshop?
You do not. You need only be intrigued by the description enough to sign up! If you'd like to get a jump on learning about the Enneagram, the two resources we recommend are The Wisdom of the Enneagram by Don Riso and Russ Hudson, and the Enneagram Institute's website. You can also contact Jenny by phone for a conversation about whether this Workshop is right for you. 
Does the price include meals or lodging?
It does not. Our intention is to keep costs low and make this life-changing experience available to as many people as possible. We will offer hot water, tea, cold water, and some snacks. You are welcome to bring a bag lunch or go out to one of the many restaurants and take-out places near the hotel.
What is your refund policy?
100% refunds, minus a $50 processing fee, are issued for cancellations 31-45 days before the Workshop.
50% refunds, minus a $50 processing fee, are issued for cancellations between 11-30 days before the Workshop.
No refunds will be issued within 10 days of the Workshop. Exceptions may be made at the sole discretion of the organizer.
What are my transportation/parking options for getting to and from the event?
The Courtyard by Marriott Boston-Natick is located about 30 min from Boston's Logan Airport, and .6 mi from Logan Express, the airport shuttle. There is plenty of parking at the hotel.
Do you have discounted rooms at the hotel?
We do not have a discounted block of rooms as the majority of attendees live close enough to commute. Some local attendees may be willing to host out-of-towners, so please contact Jenny if you are interested.
Note: Attending this workshop automatically adds you to the Enneagram Institute email list. You may receive future news and promotions from The Enneagram Institute®. You may opt out at any time.