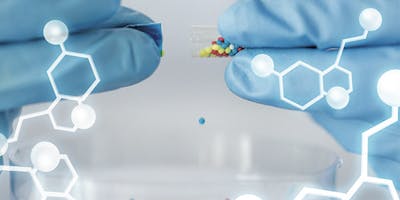 Introduction to Drug Discovery - Short Course
INSTRUCTOR:
STEFAN GROSS, Ph.D.
DIRECTOR, ENZYMOLOGY/BIOCHEMISTRY, AGIOS PHARMACEUTICALS
PROFESSOR OF THE PRACTICE OF DRUG DISCOVERY, TUFTS UNIVERSTY
SEMINAR OBJECTIVES
1.            Students will become familiar with the small molecule drug discovery process from target identification to development candidate declaration as conducted in a collaborative-based matrixed corporate setting.
2.            Through case study presentation, students will be introduced to a complete drug discovery story, from initial discovery on the lab bench through FDA approval.
3.            During in-class practical exercises, students will learn to use to open source cheminformatics tools to build a "big data" analysis tool kit and use this tool kit to conduct a virtual high-throughput screen; no prior programming knowledge required. These tools can then serve as a starting point to augment the students' own research.
This interactive course will be four 2-hour sessions every Thursday from 03/07-03/28. The first session will be March 7, 2019 from 6-8PM in Sackler 2016A at 145 Harrison Ave., Boston. Attendance at all four sessions is mandatory as are pre -and post-course surveys and a $10.00 course fee. The class size is limited to 30, and will be accepted on a first-come first-serve basis. Please note this is a not-for-credit course. Light dinner will be served.

*This course is only for Tufts University Students and Post-Docs