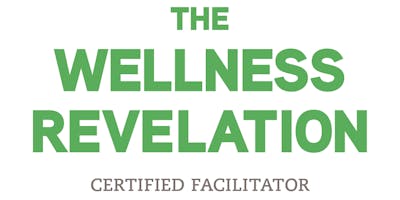 Wellness Revelation - Love God, Get Healthy, Be Whole & Love Others
I am so excited to be leading this Wellness Revelation group and invite you on a journey with me to become healthier; Body, Soul and Spirit! We are so much more than what the scale tries to tell us or the lies we listen to and believe about ourselves. It's time we lose what weighs us down so that we can love God, love ourselves as He sees us, get healthy and free to love others.
During our time together, we will have an opportunity to change our perception of ourselves which will in turn, change the way we live our daily lives – towards a healthier true YOU! All of this is done as we focus on the one who loves us and created us on purpose.  
"Now to him who is able to do immeasurably more than all we ask or imagine, according to his power that is at work within us." Ephesians 3:20
DATES/TIMES:
Starts Sunday, February 10th, 2019 first meeting is 1-hour long 2:00 - 3:00 p.m. -  meet each other and review what the next 8 weeks will look like - NO workout this time.
Then every Sunday through April 14th (please note we will not meet on March 22) - 2:00 - 4:00 (starting with a 45 minute joyful-fun movement workout then 1.25 hours of small group time)
WHAT OUR TIMES TOGETHER INCLUDE:


9-week - small group gathering including 45 minute workout (for beginners or those that have been working out)


Weekly study and video teachings from author: Alisa Keeton


Studying God's Word regarding our health and wholeness: Physically, Emotionally & Spiritually


Workout calendar - Food Journal


Support, encouragement, accountability, fun and prayer 


Safe place to be you, just as you are!


You will also need to purchase The Wellness Revelation Book prior to the first class - $11.55 from Amazon.
To get a better idea if this group is for you, I encourage you to click the link and watch a short 4-minute video invitation and description from ALISA KEETON, Founder of Revelation Wellness!
This is an investment in yourself and to do this with excellence, intentionality and being KIND to YOURSELF, this will take time and effort on your part - please consider this prior to signing up :) 
This small group is limited to 15 women so register SOON!  
If you have any questions at all please email me at coreene.lubeley@gmail.com or call me at 651-261-9638.
If you would rather pay by check or cash, please let me know and you will not be charged the extra $ for eventbrite ticket administration.