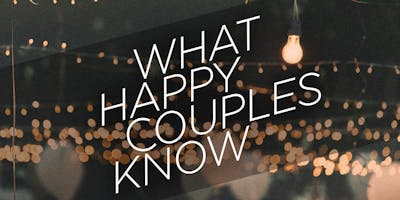 Marriage & Relationships Study (What happy couples know)
Marriage is taking a hard hit these days, but have you ever wondered what happy couples know?
Beginning February 6, February 20, March 6th and ending on March 20th,
ALL married couple are welcome to invest in their relationships and cultivate a healthy marriage by learning practical ways to build a Christ-centered marriage.
We will be following the Andy Stanley DVD series "What Happy Couples Know" while investing in meaningful conversations that focus on growing healthy and thriving marriages. 
This series even boasts learning how to agree on what's for dinner! Couples of all ages, stages, and situations are welcome.
Learn what happy couples know, and do while getting to spend one-on-one time with your spouse!
We will meet every Wednesday in the Grace Chapel, Watertown Campus from 7:00 -9:00 pm. Questions?
 Please sign up below!
https://www.grace.org/event/2019-01-30-watertown-true-belonging-marriage-edition/