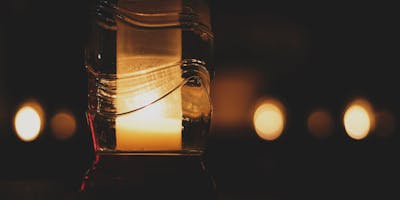 Quiet Hours at the Community Healing Hub
Spend quiet time in the Community Healing Hub, as we make it a place for calm and quiet in an overwhelming world. All are welcome.

Upon entering the room there is no talking or noise making and will set electronic devices aside. Seekers coming into this space will experience:
- Soft, ambient lighting (a fireplace once it's cooler outside)
- Calming music
- Light aromatherapy will be used
- Allowed use of sensory items (weighted blankets, neck scarves, fidget items)
- Tea and water will be available

The time can be used to meditate, read (refrain reading from an electronic device), write, draw, pray, or simply sitting in silence. There is no talking or noise making during this time. 

Come and go as you like. Stay for 5 minutes or the whole 2 hours. The Community Healing Hub will be available for this specific purpose every Monday from 4 pm to 6 pm until December 17, 2018. 

A host will be available if assistance or additional support is desired.
FAQs
Is a ticket required?
No ticket is required for entry and you do not need to register. You may come as you are able. We will request that seekers complete a short survey after their experience so we can better serve the community.
What are my transportation/parking options for getting to and from the event?
The space is easily accessilble via public transit. Free parking is available on the street.
What is the recommeded age? 
This is a time meant for those that are able to sit quietly for a bit of time, because of this the opportunity is best suited for individuals at least 10 years of age.
Is the building handicapped accessible? 
Yes, the space is accessible and the host will be available to make any accomodations you may need.