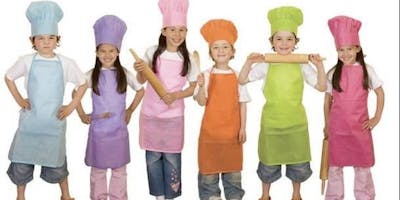 Kids in the Kitchen: Gifts in a Jar
Join your Hy-Vee Dietitian Caity for Kids in the Kitchen. We will host our event in the Kids in the Kitchen room (Simple Fix room) and prepare 1 snack and 3 Gifts in a Jar, including Cranberry White Chocolate Chip Cookies, Peppermint Vanilla Bath Salts and Gingerbread Sugar Scrub.
Kids in the Kitchen is perfect for aspiring chefs, ages 5-10. Registration is required. Sign up online or at the Service Counter. Cost of the class is $25/child.
Parent or Guardian is asked to stay in Hy-Vee during the time of the class. We will meet in the Simple Fix Room.
Questions or Dietary Restrictions - see your Hy-Vee Dietitian Caity (cnienow@hy-vee.com or 763-531-7464)