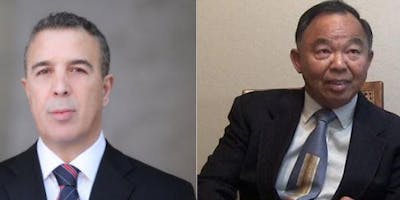 Meet the Author: Kei-on Chan, "Create Avatars That Think: The Brighterion Story"
Author Kei-on Chan along with his partner Akli Adjajoute co-founded Brighterion, Inc in 1999  which was acquired by Mastercard in 2017. His book:  Create Avatars That Think: The Brighterion Story is a memoir about Akli, who grew up in France in a minority Berber neighborhood and helped his family shining shoes and rummaging through garbage to find things to sell.  Akli's teacher recognized his natural gift in mathematics and Akli eventually became a professor in artificial intelligence in France and then an entrepreneur in San Francisco in 1999.  
The Brighterion Story is about how Akli and his team struggled and overcame numerous hardships until their innovations became recognized as some of the most cutting edge technologies in Artificial Intelligence. By 2015, Bighterion had processed literally tens of billions of credit card transactions and through steady refinement, its multiagent technologies have proven themselves as a sophisticated and innovative detector of abnormal transaction behavior in real time, including fraud and cyber attacks. In 2017 Brighterion was named "Fintech Company of the Year" by Morgan Stanley.
The Brighterion Story is about the intersection of morality and technology. In computing, avatars are considered online alter-egos. As a fintech and AI-driven company, Brighterion's goal is to "create avatars that think."
Kei-on Chan has a Ph D from University of Chicago and a J.D. from Golden Gate University School of Law (1977). Besides practicing law in the Bay Area, he has authored a number of books.  Create Avatars that Think: The Brighterion Story is his newwest book,to be published by the China Book Press in Beijing in 2019, The english edition will be determined by the publisher.
This seminar is available in-person and online via webinar.