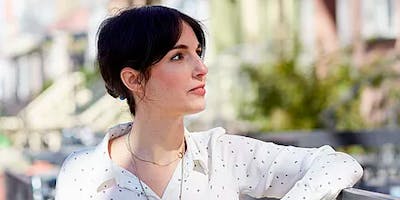 New Perspectives and Treatment of Sexual Abuse After the #MeToo Movement
Sexual abuse has been internalized by survivors in many ways, deeply affecting family dynamics, boundaries setting skills, personality, core beliefs, and more. It's only until very recently that we started talking about sexual abuse openly with the help of the #MeToo movement. Claudia Giolitti strongly believes that most therapists are not fully prepared to deal with what will become a very common reason to seek therapy in the upcoming future, as women (and men) increasingly feel safer to talk about their sexual abuse story, and start their healing. This training will cover discussion and clarification of main sexual abuse concepts, and treatment interventions beyond the basics of reporting (to parents or authorities). Whether you are a Psychology, I/O or HR professional or student, this seminar is essential in understanding concepts within the context of today's environment.
Claudia Giolitti is a Licensed Marriage and Family Therapist and Clinical Psychologist who owns a Private Practice with two locations in Manhattan (Psychotherapy for Young Women). She specializes in helping young women heal from sexual abuse trauma, navigate difficult life transitions, and solve relationship issues combining psychodynamic and mindfulness approaches. Claudia also leads a group for Women Survivors of Childhood Sexual Abuse, and provides Clinical Supervision. Claudia, originally from Venezuela, is a GGU alumni.
This seminar will be offered in-person and onlline.