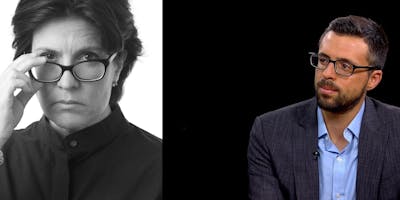 The Future of Journalism with Vox Founder Ezra Klein and Kara Swisher
Local Newspapers have suffered a steep decline, print media is dying almost across the board, yet some voices and some outlets are thriving. How? Which voices are being carried to the public and how are they getting there? 
How do two of those voices see the future of media + journalism under the growth of the digital age? What the state of investigative reporting in the era of sound bytes, memes, and a despotic and indictable President. How will the newly democratic House of Represenatives affect the news cycle for the next two years?
All this and more with our two special guests: Kara Swisher - New York Times Columnist and Executive Editor of Recode and Ezra Kleim - Founder and Editor at Large of Vox.com
Come join the conversation!