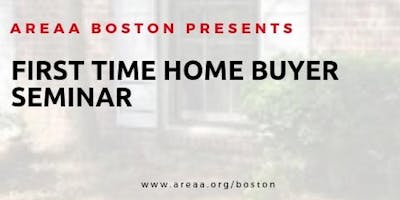 First Time Home Buyer Seminar
Sign up to this seminar! We will help educate you on the home buying process by explaining the respective roles and responsibilities.
Many tips, strategies and the most up-to-date statistics and local market conditions will be shared from industry professionals.
FREE AND OPEN TO THE PUBLIC **RSVP REQUIRED**
This program is organized by AREAA Boston with the generous support of our sponsors.
Interested in volunteering, sponsoring? Send us an email at bostonareaa@gmail.com