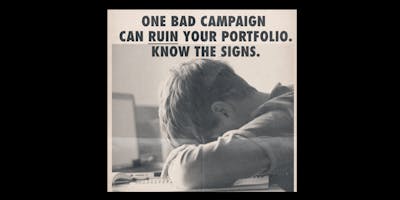 Creative Cafe Portfolio Review for BU Ad Students
JOIN US FOR CREATIVE CAFE PORTFOLIO REVIEW, MONDAY, DECEMBER 10TH, 6:00 PM
You've given up nights and weekends, sacrificed friendships, forgotten to do laundry. All for the sake of your portfolio.
Well, this is when you find out if it was all worth it. (It was.) Or if you there's more work to do. (There is.)
Come show your portfolio to people who know exactly how you feel and what you've been going through: writers, art directors and CDs who totally get the challenge and frustration of being creative. These are your future colleagues and they've all been through it. Now they're coming to Creative Cafe with the exclusive purpose of giving you feedback and helping you get better. You won't want to miss it.
It's a night of speed dating for you and your portfolio. An informative, fun-filled, low-stress social event where you'll get honest feedback on your work and learn how to make it better. So stay up a few more nights, polish your book and come join your classmates, alum and the Boston creative community. You'll be glad you did.
Hope to see you there!
NOTE:  THIS EVENT IS IN (egads!) QUESTROM

Creative Café at Boston University


Date: December 10, 2018


Time: 6:00 to 8:00 (or 8:30)


Place: Trustee Ballroom (Questrom Building – across the street from COM and to the right)


1 Silber Way


Trustee Ballroom, 9th floor


DUE TO LIMITED SPACE, THIS EVENT IS RESTRICTED TO BU COM STUDENTS AND INVITED GUESTS