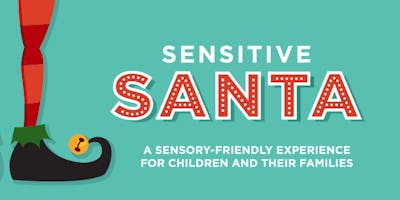 Sensitive Santa Sessions
Children with special needs and their families are invited to a private photo session where extra care is taken to support the sensory, physical and other developmental needs of children. 

Please join us as we lower the music, dim the lights and create a calm, relaxing atmosphere for your children to have a special visit with Santa. 

Crafts and peanut-free treats will also be available in an area away from the Santa set to ensure the calmest possible Santa experience for your children.
Please note that snacks, crafts and the actual visit with Santa is free. However, photo packages are available for a fee. 
The only entrance available for this event will be located on the lower level near JCPenney along White Bear Avenue. This is located right at the Santa set and is fully accessible for wheelchairs.