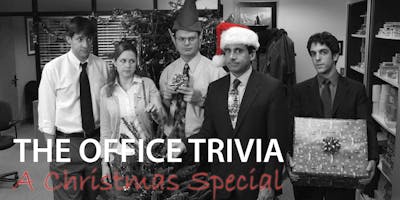 The Office Trivia | A Christmas Special
Come out for The Trivia Collective's fifth 'The Office' trivia event!
Golden Gate Park | The Panhandle (where the map above says it is)
Teams of 2-4 are welcomed and there's no cover charge! All I ask is you respect the city park rules and regulations.
This will be the largest event for the group yet!  Three customized Dundee's will be rewarded to the top three teams. We will have the paper, humor, and awards provided! (Must bring your own pen, blanket, beverages, and food)
As an added benefit for the holidays, we will be auctioning off not 1, not 2, not 3, but 10 prizes for the holidays! Stay tuned to see what they are.
We will also have a holiday costume contest! $1 to participate and the winner takes 100% of the earnings from the contest. You can dress for any holiday throughout the show or your favorite character. Let's get creative!