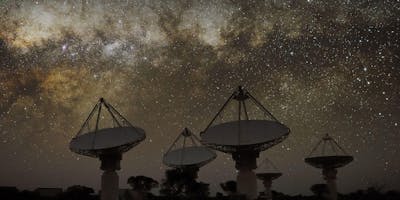 Bay Area Secular Solstice 2018
Through much of human history, winter was a scary time: the sky grew darker, the nights grew colder, and resources needed to be scraped together and carefully rationed in order to make it through the cold. Winter represents the darkness, the unknown, the possibility of failure.
The winter solstice is the longest night of the year. It is an extremum – in a season of cold and dark, it is the
coldest
and the
darkest
– but by that same token, it is also an inflection point. The sun starts to return, bit by bit. Solstice reminds us to hope for the brightness of future summers.
The Bay Area Secular Solstice is an annual gathering where we come together to celebrate humanity and the things that matter to us, through speeches and songs. 
We're excited to be hosting this year's Secular Solstice
at
the
Chabot Space & Science Center! What better place to celebrate the miracle of humanity's existence amidst the chilly depths of space than within the heart of a beautiful planetarium?
We have approximately 200 seats that will be available in the
planetarium, where the main program will be taking place
. If seats sell out, you are still welcome to sign up for the waitlist and
attend for socializing
before and after the main performance.
Snacks will be provided by organizers; attendees are welcome to bring other food to share.
Doors open at 6:30pm. The performance starts promptly at 7:00pm, and ends by 9:00pm. We have the venue available for socializing until 11:00pm.
06:30PM on Sunday, Dec. 9
Event Link
Event Location:
Chabot Space & Science Center