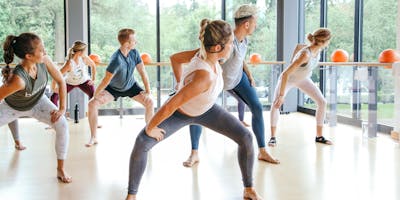 Free Barre3 Class at Athleta Burlington Mall
Join us for a FREE barre3 class at Athleta Burlington Mall on Sunday, December 9th at 8:30am! Owner of Barre3 Bedford + Sudbury, Natasha Groblewski, will lead you through a total-body, low-impact 45 minute workout. The hoildays are around the corner and it is important to make YOU a priority this year! Take time out of your busy schedule to join us for this workout that will leave you feeling balanced in body and empowered from within. We can't wait to meet you all!
Barre3 classes center the mind, balance the body, and get your heart pumping. Barre3 is for all ages and fitness levels. Please plan to arrive 15 minutes early to sign a waiver and get set up in the store. Wear yoga-type clothing and all you need to bring is a water bottle and a mat.