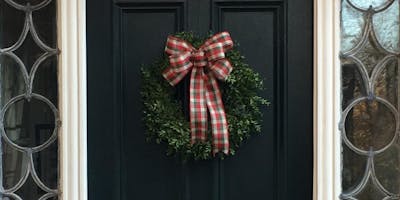 Beacon Hill Holiday House Tour
For over twenty years, the Nichols House Museum has organized and hosted the Holiday House Tour of Beacon Hill. The event offers the public a rare opportunity to experience a select group of remarkable private residences. This year, we are partnering with the Colonial Society, the William Hickling Prescott House and six private homeowners to showcase outstanding examples of historic preservation, as well as creative modern interpretation and adaptation in a broad range of architectural and interior design styles.
Reception from 3-5pm at the William Hickling Prescott House.
The Holiday House Tour generates financial support for the Nichols House Museum's ongoing preservation and programming needs.
NOTE: Eventbrite ticket printouts will not be accepted at the houses - you must have a Holiday House Tour Booklet to enter. These booklets can be mailed to the buyer if tickets are purchased before November 26th. Otherwise booklets can be picked up at the Nichols House Museum on the day of the tour. You may also select will call pick up to have them held at the Museum until the day of the tour.