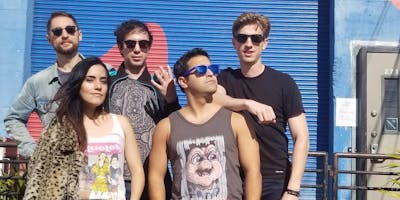 Women In Tech Holiday Benefit Show ft. Zerostars & Steady Eddy
San Francisco's favorite 90's rock cover band is back! Come party with Zerostars and watch us put on a high energy show while you sing along to your favorite alternative hits from the 90's. If you grew up listening to the Chilli Peppers, Third Eye Blind, Pearl Jam, Blink 182, etc., you will have a blast with us.

That's not all, we are doing a full-blown Decades Night. Steady Eddy and The Shakers will kick off the evening  with an incredibly dance-able set of Motown, 70's and 80s hits. Check them out at https://www.facebook.com/steadyeddy.sf

Zerostars is proud to be donating ticket proceeds to SF Women in Tech (www.SFWIT.com). SF Women in Tech supports networking, collaboration, promotion, growth and success of women in the technology sector. 

Come out, have a blast, support local music and a wonderful cause helping women in our community.