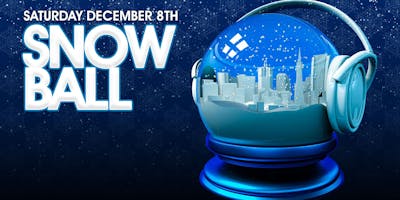 Snow Ball : with Opel & Permission Granted
SNOW BALL
presented by Opel Productions & Permission Granted
in association with Beats Drop Cancer

For the first time bringing together the music and vibe communities associated with Opel & Permission Granted, Opulent Temple & 20Mission, Beats Drop Cancer and extended crews from the SF underground, we're creating a one-of-a-kind wintery wonderland experience in the heart of San Francisco -- all while raising money for Family House, an organization supporting families of children with cancer. (www.familyhouseinc.org)
Snow Ball is packed full of awesome local DJ talent, frosty performances, super chill zones, and plenty of good cheer. Rest assured, this is the holiday party you don't want to miss!
So don your funky formal attire, and grab a sleigh ride down to the chillest spot in town.
❄❄❄
Want to contribute to the good cause? Send good tidings our way:
❄❄❄
with...
:: Syd Gris
(Opel / Opulent Temple)
soundcloud.com/syd-gris
facebook.com/sydgris

:: DJ Icon
(djicon.com / Opulent Temple)
soundcloud.com/djicon
facebook.com/djicon

Kudeki
(Noctuary SF)
soundcloud.com/kudeki

:: Christopher Charles
(STiRTy)
soundcloud.com/christopher-charles

:: Oona X
(Opel / Opulent Chill)
soundcloud.com/oonaxiss

:: Cara Mazzi
(Demure Circle)
soundcloud.com/cara_mazzi
facebook.com/CaraMazziDJ

:: Wayne Lynch
(Demure Circle)
soundcloud.com/wayne-lynch-1
:: Zara Mez
Funky Teknomics
SoundCloud.com/zaramez
Facebook.com/zaramezmusic
:: Dancing Mandy
Fn'F / The Bounce Car / Santa Cruz Burners

Projections, photo booth, decorations, and great company to set the tone.
9:30pm-3:30am
Public Works
161 Erie St, @ Mission, SF  21+