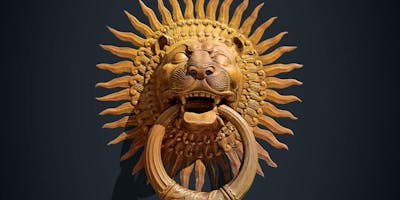 Niall Ferguson: Networks and Power
Long Now Members can also watch our live video stream and a public podcast will be released after the talk.
The Long Now Foundation's Seminars About Long-term Thinking presents:
Niall Ferguson: Networks and Power
Niall Ferguson is a historian and author of 14 books, numerous papers and several UK TV series. He is currently a senior research fellow at Jesus College, Oxford, a senior fellow at the Hoover Institution, Stanford University and visiting professor at the New College of the Humanities. Previously, he was also the Laurence Tisch Professor of History at Harvard University.
His books include Empire: How Britain Made the Modern World; The Ascent of Money: A Financial History of the World; Civilization: The West and the Rest; and The Square and the Tower: Networks and Power, from the Freemasons to Facebook.

Doors open at 7:00pm
Long Now's Seminars are curated and hosted by Stewart Brand. These monthly talks were started in 02003 to build a compelling body of ideas about long-term thinking. Long Now members hear about Seminars first & receive 2 free tickets to each Seminar. Become a member today to access your tickets or view our livestream of Seminars and Interval events online.
To follow the series, you can watch the videos online, subscribe to our podcasts, and read the summaries on Medium.