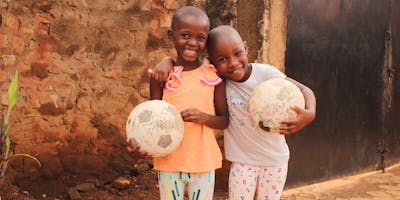 Rise Up! A Night To Spark Change
On Saturday, November 17th celebrate Clover's 5th anniversary by supporting our annual fundraiser: Rise Up! A Night to Spark Change. Join us to be inspired and entertained by MOTH and MassMouth Story Slam winners of Fugitive Stories and members of the Clover community performing their own true-to-life stories and enjoy a delicious buffet and drinks catered by Short Order Gourmet.
Hear stories of the past 5 years from new and familiar Clover faces.  See how generous gifts have changed the lives of 80 Clover students and their families. Learn about the exciting plans to renovate and expand Clover's new home.  As we celebrate the remarkable good created by Clover's community, come learn about how you can support Clover's next 5 years! Last year's Rise Up! was a rousing evening of entertainment that people are still talking about! You won't want to miss this year's moving and touching evening of storytelling.
CLOVER FOUNDATION supports the education of pre-school and elementary school children who otherwise would not have the opportunity to attend school in Busega, Kampala District, Uganda.  Please know that nearly 100% of your ticket price will be a contribution to the children of the Clover Foundation.