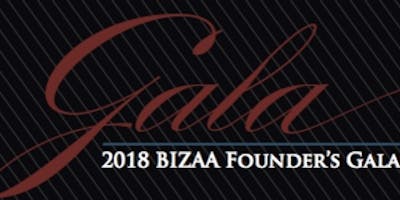 2018 BIZAA Founder's Gala
The BIZAA Founder's Gala will be held on Friday, November 16, 2018, at the Golden Valley Country Club in Golden Valley, Minnesota.
A cocktail reception, silent auctions, raffle and heads n' tails game kick-off the Gala portion of the event at 5:30 pm. This year's Founder's Gala will offer a cash bar, an African inspired dinner, and entertainment by the Duniya Drum and Dance Group. Also, joining us this year at 8:00 p.m. for a live auction is national benefit auctioneer Karen Sorbo.
Enjoy silent and live auctions: bid on fabulous desserts in our specialty dessert auction or bid on something glam in our Bags n' Bling auction, plus many more silent auction items to peruse. Play Heads n' Tails for a chance to win a gift card tree. And, buy a raffle ticket for a chance to win a pub table and a mega case of beer. Check out BIZAA.org for more information on the Gala, upcoming auction items or to make a donation.
The Founder's Gala is named in honor of Okey Anyanwu, BIZAA's Founder and President. Okey had the foresight and vision to organize BIZAA, a non-profit dedicated to rescuing victims of child labor and human trafficking in Africa, getting them off the streets and into classrooms.
All proceeds benefit the operational and educational fund for the international BIZAA College of Technology and Nursing in Imo State, Nigeria, Africa.
Individual tickets are $100
SPONSORSHIP OPPORTUNITIES:
Friends of BIZAA Sponsor – $500 includes 4 tickets and program recognition
Table Sponsor – $1000 includes 8 tickets, reserved table with signage, recognition on the BIZAA website and link to sponsor's website (if applicable) and program recognition
To donate an item for the silent or live auction, please contact Okey@bizaa.org.