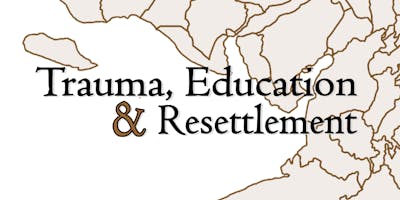 Trauma, Education and Resettlement Conference
The Women's Initiative for Self Empowerment, with co-sponsors MN Coalition for Battered Women, Asian Women United of MN and African Immigrants Community Services, is holding an all-day conference focusing on Trauma, Education and Resettlement issues.
Workshops are eligible for Continuing Education Units (CEUs)!
Who should attend? 
Workshops are for mental health practitioners, domestic and sexual violence advocates, youth workers, social workers, social justice advocates and others working with refugee and immigrant populations.
Anyone interested in the following topics should join:


immigrant and refugee issues


trauma-informed services


humanitarian aid


youth and women services


prostitution and human trafficking 


strategies for healthy families


and crisis intervention methods


---
SPEAKERS:
Mary Jo Avendaño, Psy. D., L.M.F.T., LICSW, L.P.C.
Topic: Therapeutic Alliance and Affect Regulation: Respecting a client's culture and system of beliefs to promote family self-efficacy
Hanin Omran, Community Solutions Fellow from Syria, Former Project Director of SOS Children's Villages, Youth Peace Trainer
Topic: Working with internally displaced families and street children in war zones

Sipra Jha, House of Peace Shelter Director, Asian Women United of MN
Topic: No Home To Return To: Strategies for crisis intervention and support services for sexually trafficked refugees
Alejandro Maldonado, M.A., C.C.P., C.H.I., President of Avante-Enterprises
Topic: The Immigrant Adolescent: Ambiguous journey, trauma, and recovery
---
This event is sponsored by