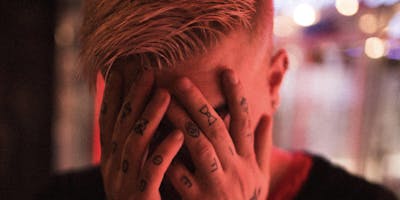 Oliver Francis: The Overdrive Tour @ Slim's w/ Big Baby Scumbag
Door 7 / Show 8
Oliver Francis is an American rapper​ from Columbia, Missouri​. Utilizing the internet and platforms such as YouTube​ and SoundCloud​, Oliver has garnered a dedicated following and a number of 1 million+ streamed songs. Some of his most popular songs to date include "AAYEAHH," "wwaavvyy," "yeenreally," and "polo socks."
TICKET INFORMATION 
• Slim's is an ALL AGES (6+) venue.

• No refunds or exchanges are permitted, except in the case of headliner cancellation or date change. Opening acts are subject to change.

• There is an 8 ticket limit per customer unless otherwise stated.

• NEVER buy third party tickets (Craigslist, StubHub, etc.) for over face value. Scalped tickets may not be honored.

• Once you purchase, you will receive an order confirmation email from Eventbrite on behalf of Slim's Presents.

• IMPORTANT: If you do not see your order confirmation in your inbox, make sure to check your junk/spam folder. If you still do not see your order confirmation, click here to access the Eventbrite help center.

• If you are having any other technical ticketing-related issues with your order, click here to contact Eventbrite. For general show info, click here.