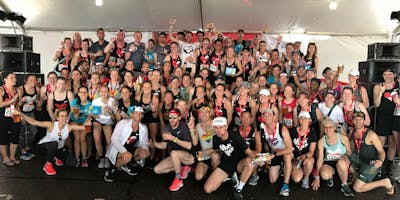 Heartbreaker Recruiting Night
Join Heartbreaker Recruiting Night! The Heartbreakers running team is an all inclusive community of like minded people who want to run and have fun. Sound like you? Awesome. We're hosting a fun run from Heartbreak South End to our beer sponsors HQ, the Harpoon Brewery Beer Hall! Hear what the team offers from Chief Heartbreaker, Dan Fitzgerald, then taste the best of what Harpoon is brewing at the beer hall. Your first beer is on us! 

Joining The Heartbreakers comes with serious benefits, a few of which include:
- Access to top of line training videos on our Heartbreaker Virtual Training Center. 
- Training plans and weekly emailed guidance for big marathons like Boston. 
- Monthly class to our premium treadmill studio in Cambridge.
- A weekly LIVE Coach Q&A.
- The best team practice experience in the city.
- Training plans for any race from the 5k-marathon. 
- Access to monthly Harpoon sponsored Social Run with your coach and teammates. 
- Awesome racing singelts and exclusive gear.
 
We've got all this and WE WANT YOU to be a HEARTBREAKER! 
When/Where: Thursday 11/15, 6:30PM at Heartbreak South End. 
Fine print:
Must be 21+ with a valid ID
RSVP required 
This is an ALL ABILITIES social run of 3 miles 
Transportation from the beer hall is your own responsibility
Heartbreak will be closed when we're done so do not leave valuables behind (travel light!)